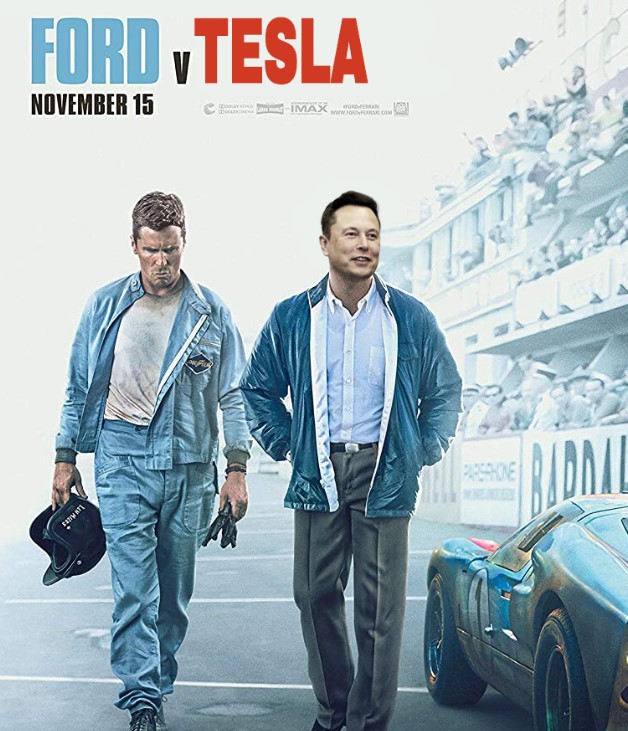 I've been wrong about plenty of stuff when it comes to prognosticating about the future of the markets or specific companies.1
So I'm not typically one to pat myself on the back when I get something right. But allow me to pat myself on the back for getting something right.
When Disney first announced they were going to release a new streaming service I immediately became bullish on the idea.
There was no discounted cash flow analysis or deep dive into industry dynamics that led me to this conclusion.
It was the fact that I have three little kids and little kids love watching Disney movies. Not only do they love watching Disney movies, but they love watching them over and over and over and over again until all of the songs are seared into your brain for all of eternity.
So I knew parents would be buyers of Disney+ because they had no other choice. Throw in all of the devoted fans to Stars Wars and Marvel content and this felt like a home run.
Disney originally estimated they could reach 60 to 90 million subscribers five years after launch.
Sixteen months after the service started, Disney+ surpassed 100 million subscribers this past spring. It's a juggernaut and now in the conversation with Netflix when it comes to the biggest, most dominant streaming services.
Netflix was the upstart that forced Disney's hand into jumping into streaming. Both companies can co-exist but the success of Netflix has certainly added competition to the space they created.
I think a similar dynamic is taking place with electric vehicles.
Ford is to Tesla in the EV space as Disney is to Netflix in the streaming space.
Elon Musk is a volatile character to be sure but he has singlehandedly dragged the legacy automakers kicking and screaming into the electric vehicle space. In doing so, he may have awakened a sleeping giant in Ford.
Ford says they're going to invest $22 billion into electric vehicles through 2025 with more to come in the years ahead.
I'm not necessarily a big car guy but the Mustang Mach-E is pretty easy on the eyes: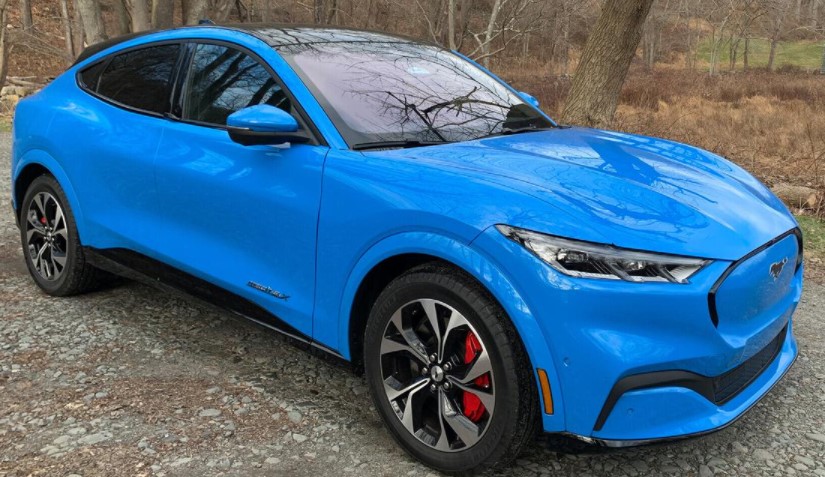 But it's the F-150 Lightning that will likely be a gamechanger.
The Ford F-150 is already the best-selling vehicle in America. In fact, the F-150 has been the best-selling vehicle for 40 years straight.
The 100% electric truck already has more than 100,000 people who paid $100 to reserve a spot on the waitlist for the Lightning when it comes to market (tentatively next spring).
We're not a truck family but after hearing about it my wife expressed interest in the Lightning. This could be the vehicle that gets traction in terms of mass adoption of EVs. The $40k starting price tag should help as well. With the built-in demand for the F-150, this has the potential to be huge.
I know Silicon Valley types will buy the Tesla Cypertruck to prove how ahead of the curve they are but I just don't see mass adoption for something that looks like it's straight out of Total Recall.2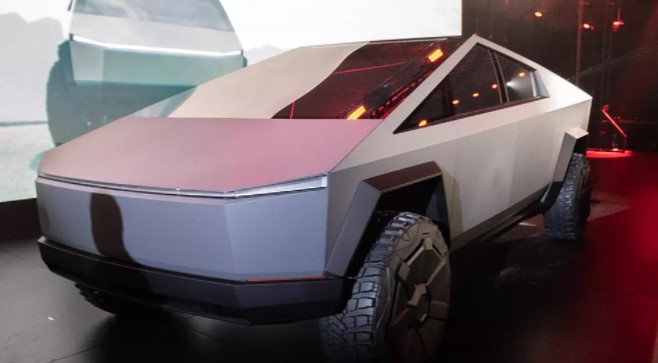 Through September 2019 the upstart and the old guard were neck and neck in terms of market caps: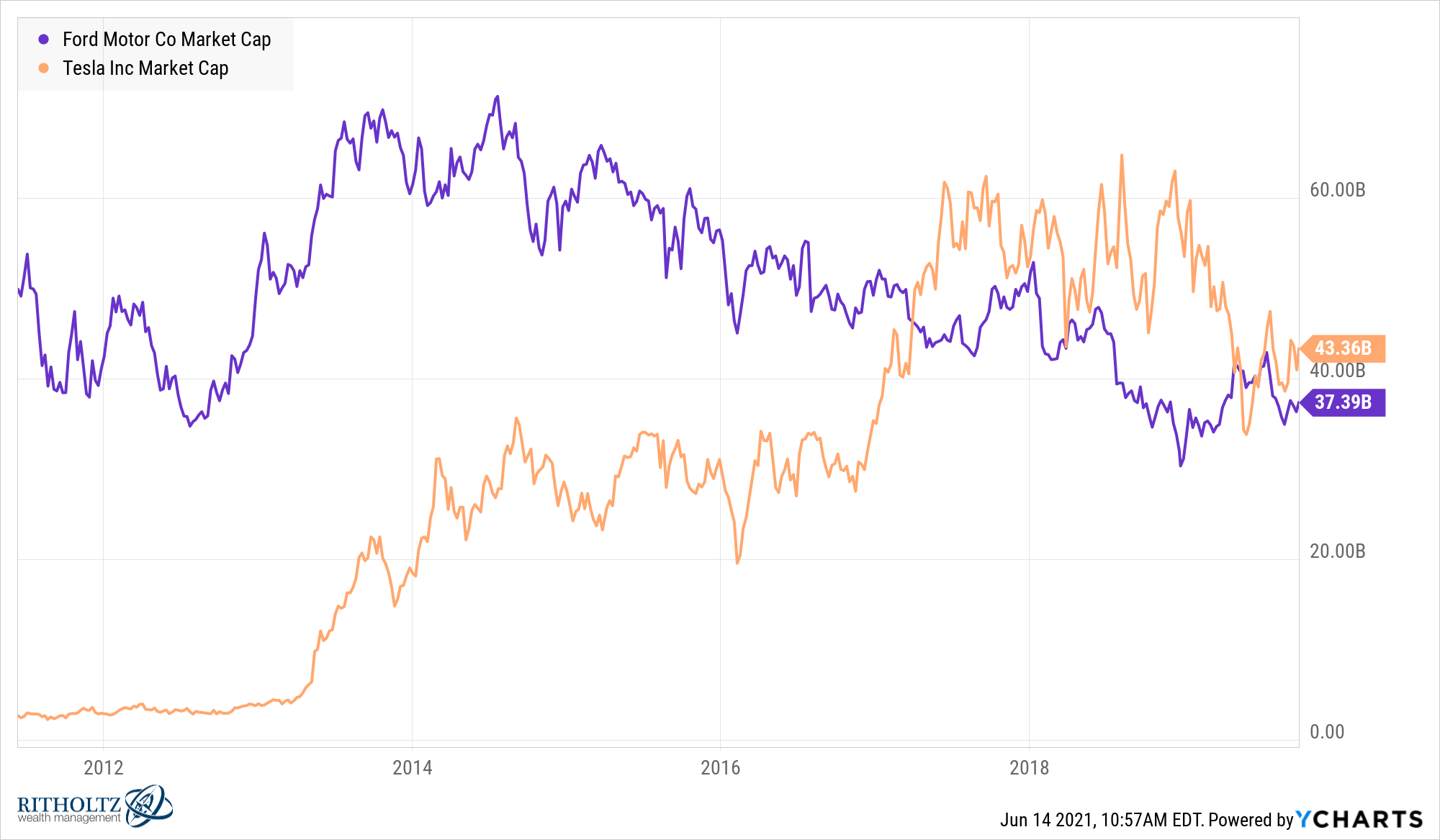 Then Tesla took off and became one of the biggest companies in the world, leaving Ford in the dust: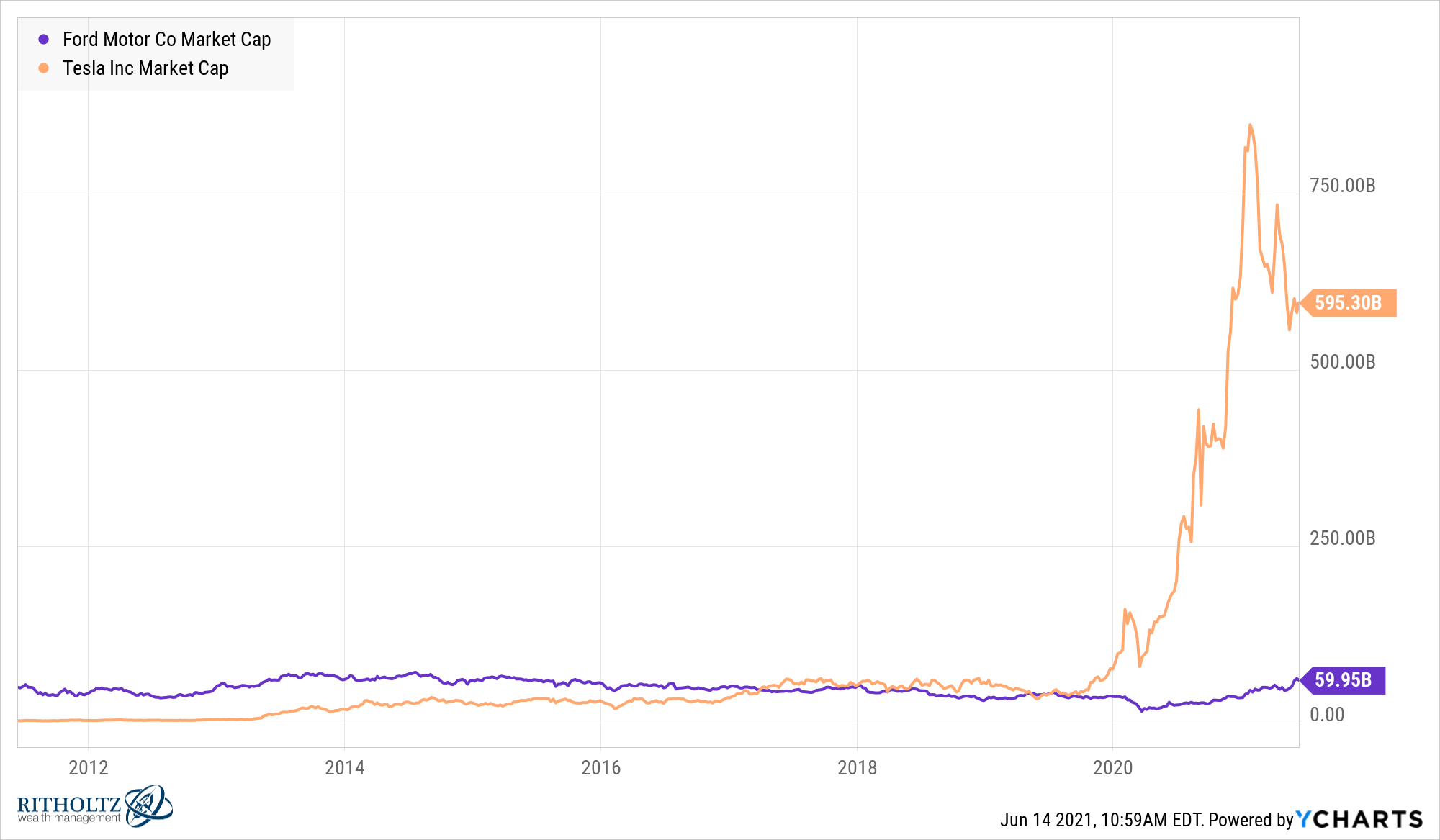 This year it seems like the market is taking notice of Ford's foray into EVs: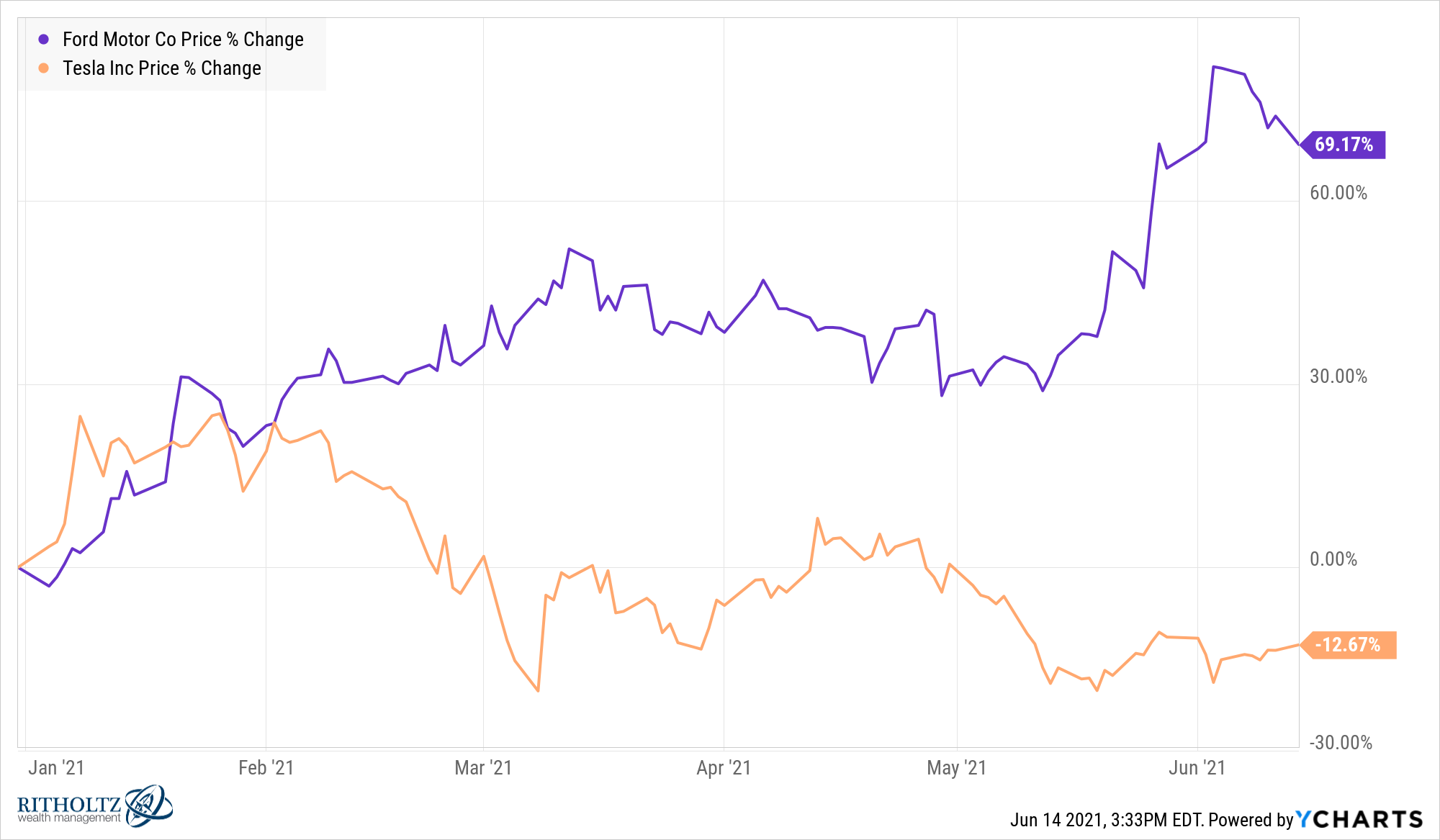 Obviously, this is a short period of time and Tesla was due for a pullback after surging more than 740% in 2020 (Ford was down 5% or so last year).
Much like the Disney-Netflix relationship I don't think there has to be a winner-takes-all in this space.
There are still enough differences between these companies for them to co-exist.
Tesla has built an enormous brand behind Elon Musk. Ford has more than $25 billion in long-term debt compared to Tesla's $9 billion. Ford also has those legacy pensions to pay for.
But I do think Tesla has given the Detroit automakers a nice kick in the pants to get them moving on electric vehicles. Tesla's success has given them some competition.
I think the Ford Lightning is going to be a massive commercial success.
Further Reading:
Is the Ford F-150 Partially Responsible for the Retirement Crisis?
1This piece comparing Exxon to GE comes to mind.
2The original, not the awful remake, obviously.