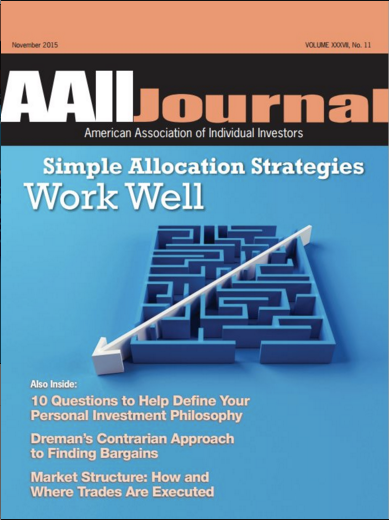 There are many different ways to make money in the markets. There's no one-size-fits-all for every investor. But the ways people lose money are fairly common — chasing past performance, groupthink, overconfidence, loss aversion, fear (of missing out and of being in), looking to get rich in a hurry, taking the markets personally and not admitting your limitations.
One of the outcomes from these mistakes is that investors tend to jump around from strategy to strategy and fad investment to fad investment. I think this is because not enough people take the time to first lay out their big picture investment philosophy, which should be used to guide all future decisions. Investors would rather be told where to invest at all times, preferring tactics over process. Most people learn the hard way that tactics are a short-term fix, but not a long-term solution.
I think the first step in any investment strategy should be to first define your overarching philosophy. Here are ten questions investors can use to help define their philosophy: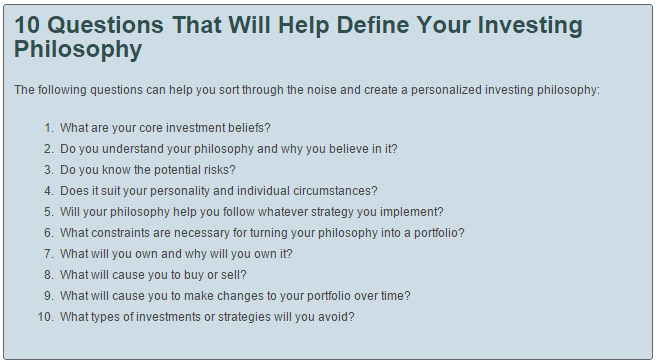 This set of questions comes from a long-form piece I wrote for the latest edition of the AAII Journal.
Keep reading here for more:
Defining Your Investment Philosophy (AAII)