Today's Talk Your Book is brought to you by Orion Advisor Solutions.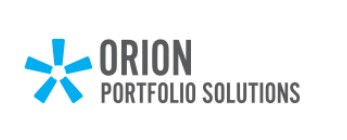 We spoke with behavioral psychology expert Daniel Crosby on all of the craziness going on in the markets of late.
We discuss:
No narrative is so pure that it cannot be corrupted by bad actors
Are investors more primed for bad behavior than ever before?
Did we underrate the internet in terms of market impact?
Why behavioral psychology is better at explaining than predicting
How behavior differs between groups and individuals
The number one predictor of mental wellness
The two things people want in life
Getting rich quickly vs. getting rich slowly
Are investors learning the wrong lessons right now?
The psychology of "free"
Mental accounting in your portfolio
How do we better educate investors?
Nostalgia as an investment factor
Listen here:
Books mentioned:
Contact us at animalspiritspod@gmail.com with any questions, comments, feedback or recommendations.
Follow us on Facebook, Instagram and YouTube.
Find transcripts of every show on the Shuffle app.
Check out our t-shirts, coffee mugs, stickers and other assorted swag here.
Subscribe here: