Remember this chart from the summer?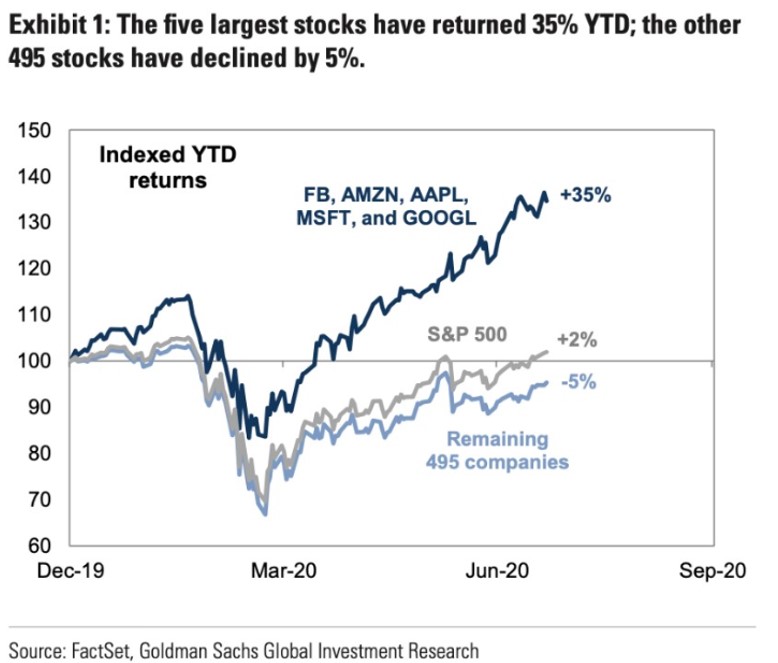 For a time the 5 biggest stocks in the S&P 500 were basically carrying the rest of the market on their backs.
While these mega-cap stocks continue to outperform in 2020 (the 5 biggest stocks are all currently up 30% or more on the year), they're not propping up the entire market like they were earlier in the year.
As of Monday morning, nearly 250 stocks in the S&P had gains of 10% or more on the year. Close to 170 companies have seen gains of 20% or better.
In a year full of surprises, this one might be the most surprising of the past few months: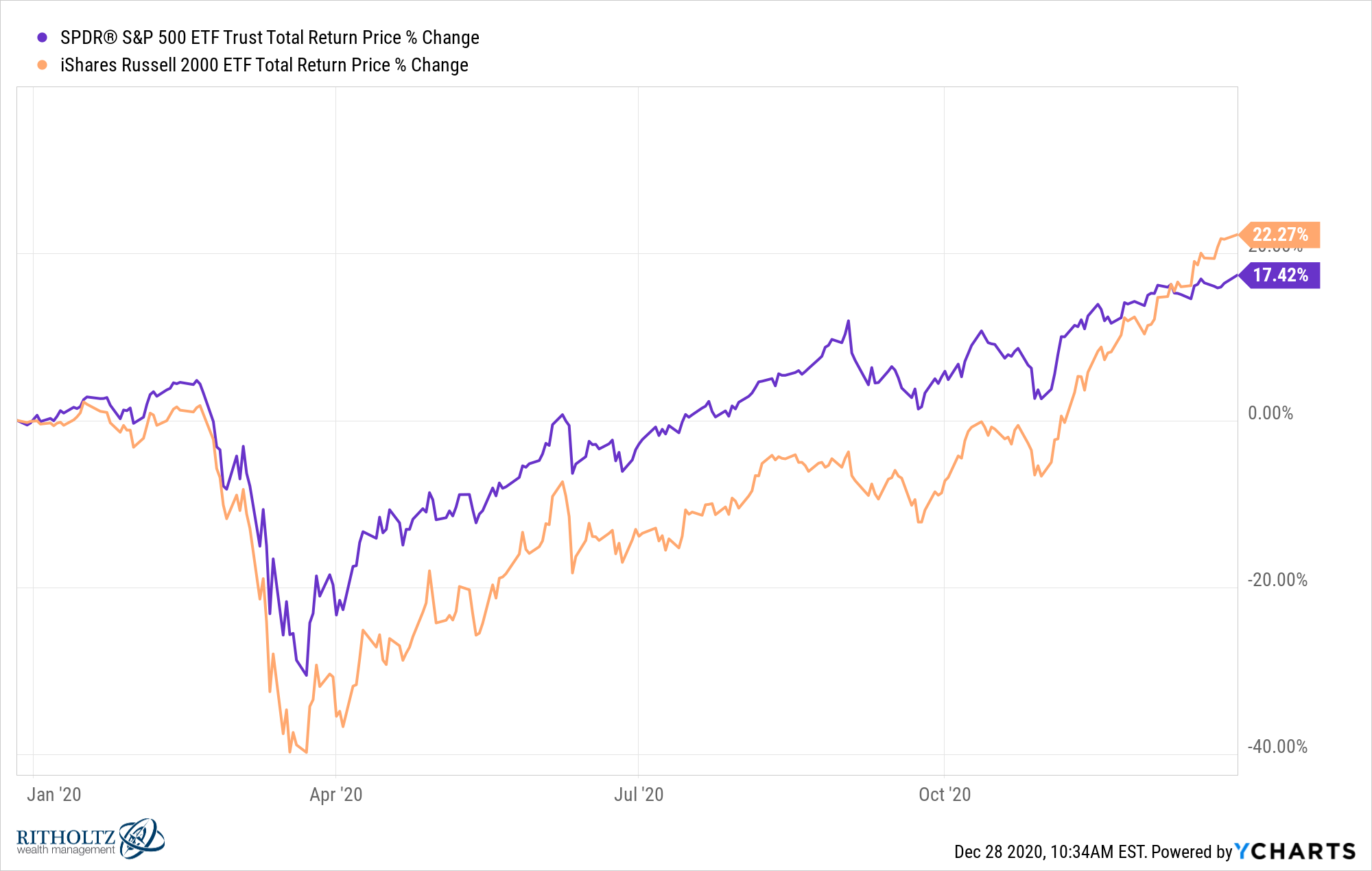 The Russell 2000 index of small companies stocks is now outperforming their larger S&P 500 counterparts.
As recently as September, small caps were underperforming large caps by 16%. Now they're outperforming by almost 5%.
In a year where smaller companies have been hit the hardest by the pandemic and large companies have  benefitted the most, I'm not sure anyone saw this one coming.
This is one of the things that makes investing so challenging. Just when you think you have the markets figured out, the narrative changes before you even have time to react.
Take Penn National Gaming (PENN) as an extreme example.
Penn purchased Barstool Sports just before the pandemic flared up in the United States. The company got absolutely annihilated in the March sell-off, falling nearly 90% as casinos closed and sports were shutdown: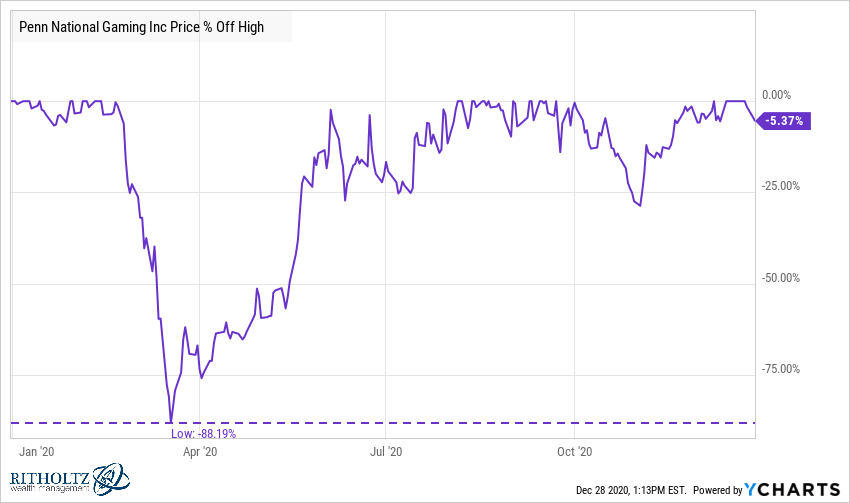 The market cap of the company fell to as low as $528 million as the stock approached $4 a share. Now look at it: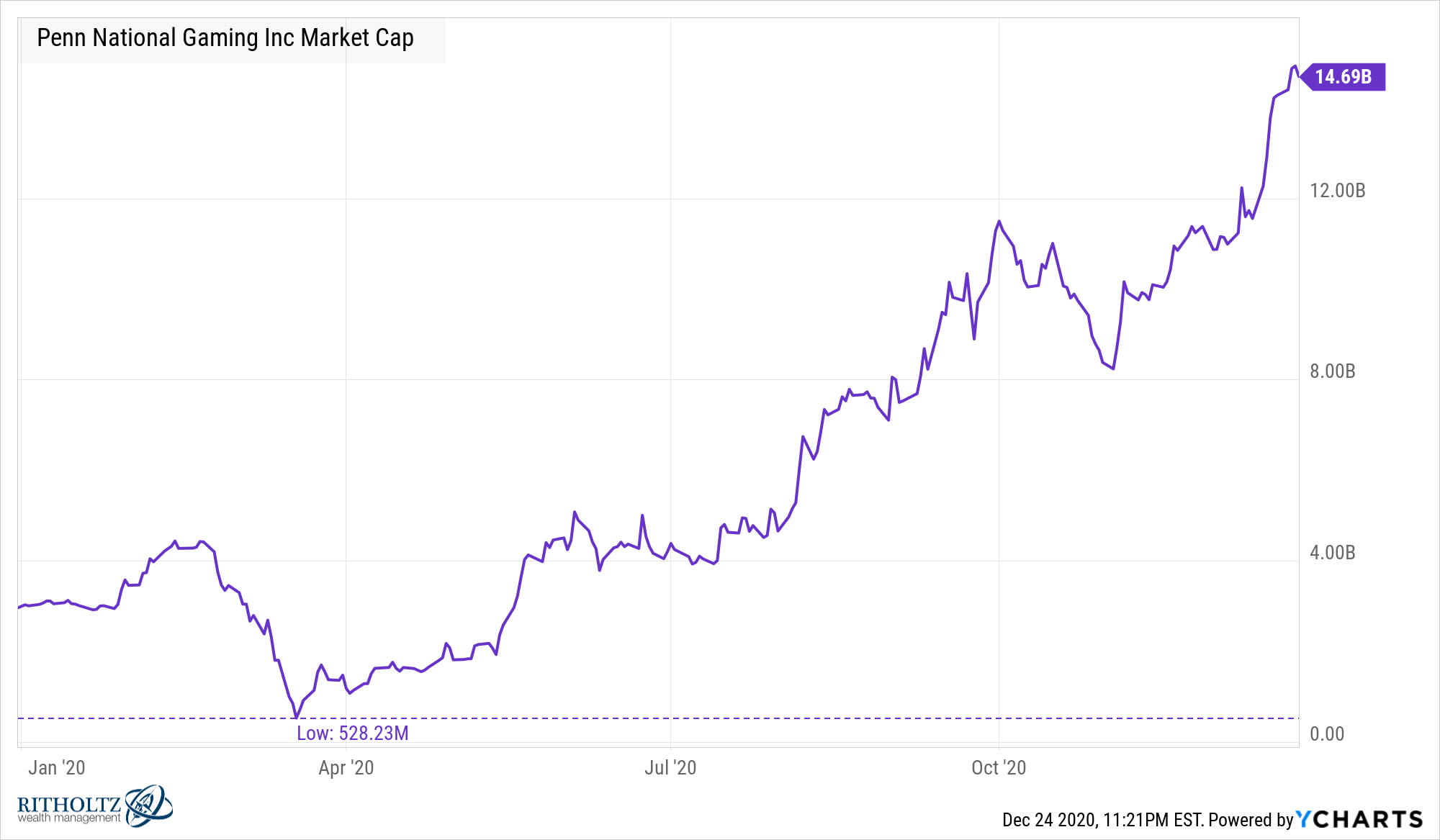 Penn is now one of the largest stocks in the Russell 2000. Here are the 10 largest stocks in the Russell as of the end of last week: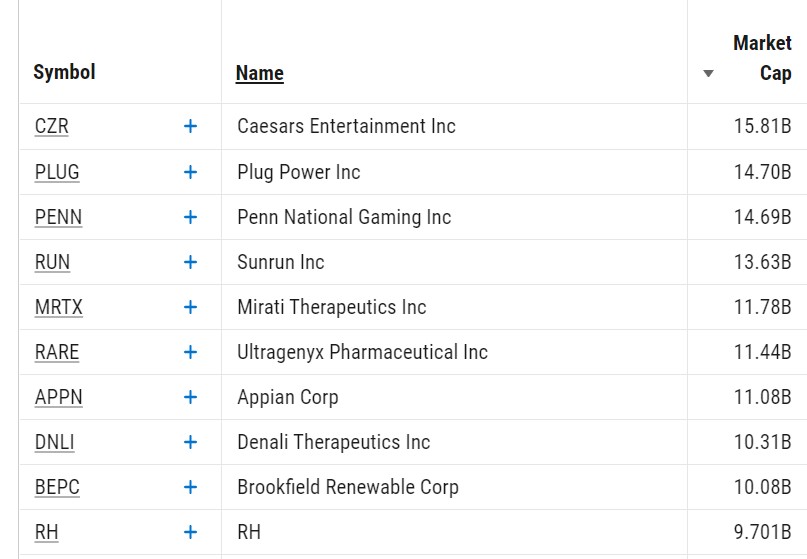 Penn is the third-largest company by a hair and within spitting distance of the biggest stock in the small cap index.
Things are happening faster than ever in the markets lately and that includes the shift in narratives.
Price tends to drive the narrative around sentiment but those prices tend to move much faster than the stories investors tell themselves.
Things change. Markets are constantly evolving. You think you understand what's going on and before you know it you're investing in a completely different environment.
The leaders can become the laggards like *that* and vice versa.
Just when you think you've got it all figured out the market goes and does something no one thought was possible.
Further Reading:
Why I Love Writing About the Markets