We discuss:
A healthy correction in tech stocks
Why there doesn't always have to be a catalyst for stocks to fall
Which speculators are moving stocks the most?
The government stopped a depression in its tracks
Which temporary layoffs are becoming permanent?
Could governments end poverty if they wanted to?
Government debt is going higher but interest expense is going lower
The TINA market in bonds: There is no answer
More likely: rates stay low for decades or slowly rise over time?
Why endowments are impossible to benchmark
Why people leaving big cities is good news for young people
Has anyone ever had a good experience with a timeshare?
Is Airbnb going to take over the travel industry?
Apple is bigger than all small cap stocks in the US put together
Giving up on bonds to own alternative assets
Comedy is harder than drama and much more
Listen here:
Stories mentioned:
Charts mentioned: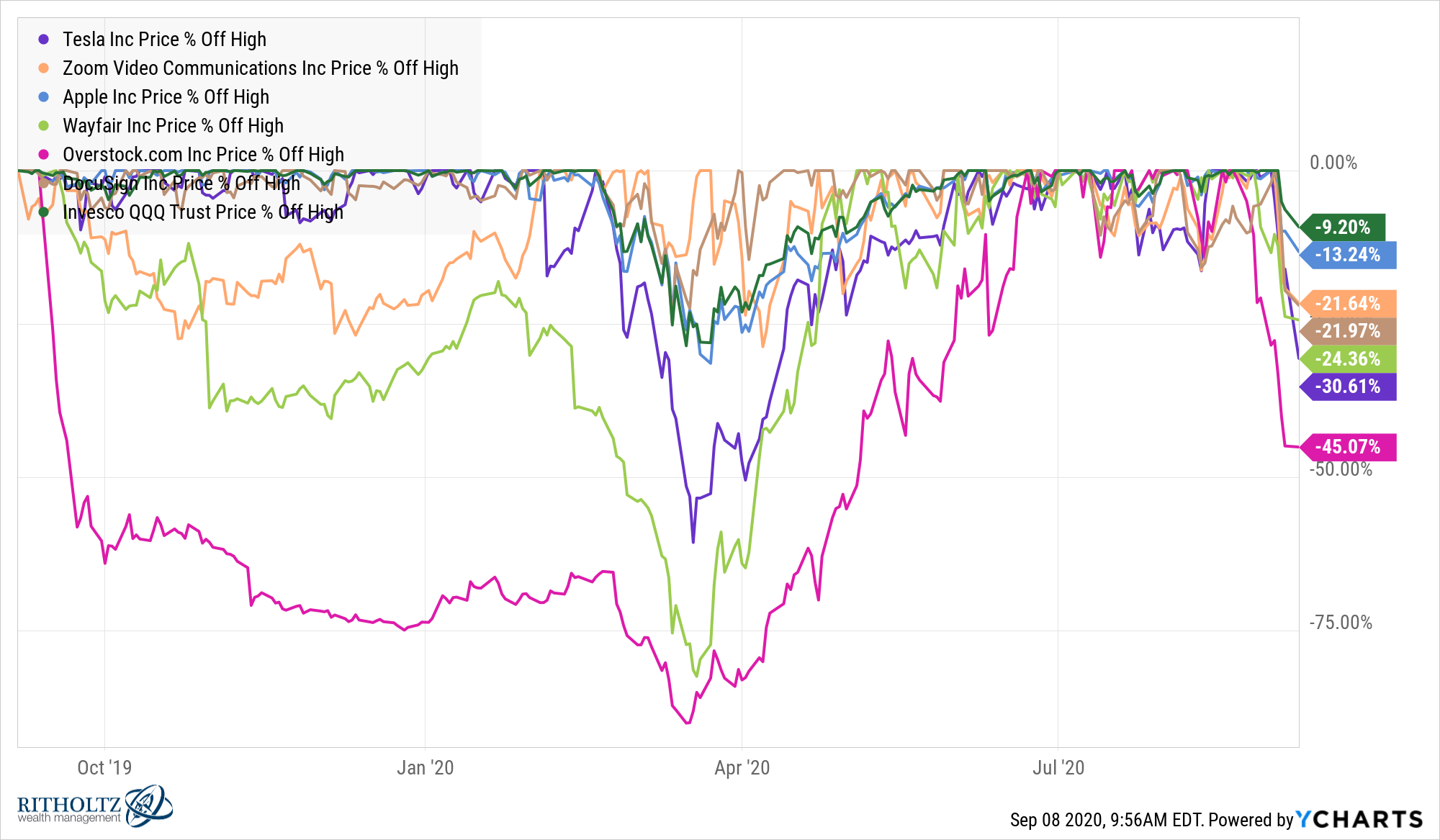 Podcasts mentioned:
Contact us at animalspiritspod@gmail.com with any questions, comments, feedback or recommendations.
Follow us on Facebook, Instagram and YouTube.
Find transcripts of every show on Shuffle.
Check out our t-shirts, coffee mugs, stickers and other assorted swag here.
Subscribe here: