On this week's Animal Spirits with Michael & Ben we discuss:
Why every market correction feels different.
2018 stock market losses are in line with historical drawdowns.
Why I'd like to see a shallow recession and run-of-the-mill bear market.
How pretentious is it to say, "I will say this…"?
Why aren't rich people happier?
Would winning the lottery really make you happier?
Why the economy is so hard to understand.
Why are institutional investors so delusional about their ability to find alpha?
Would you rather: give up Amazon Prime or sex? Amazon or alcohol?
Anchoring in action.
Madoff investors are almost completely whole.
The Vanguard of annuities is…
Financial priorities when you graduate from college.
What's a safe FIRE withdrawal rate?
Michael's coat-buying experience & much more.
Listen here:
Stories mentioned:
Books mentioned:
Charts mentioned: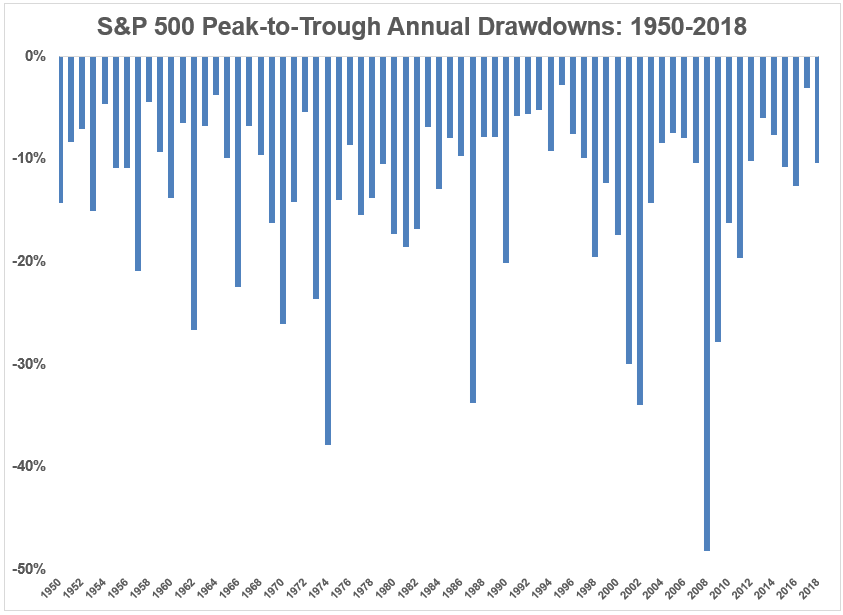 Tom Cruise running montage mentioned:
Email us at animalspiritspod@gmail.com with any feedback, recommendations, or questions.
Follow us on Facebook.
Subscribe here: