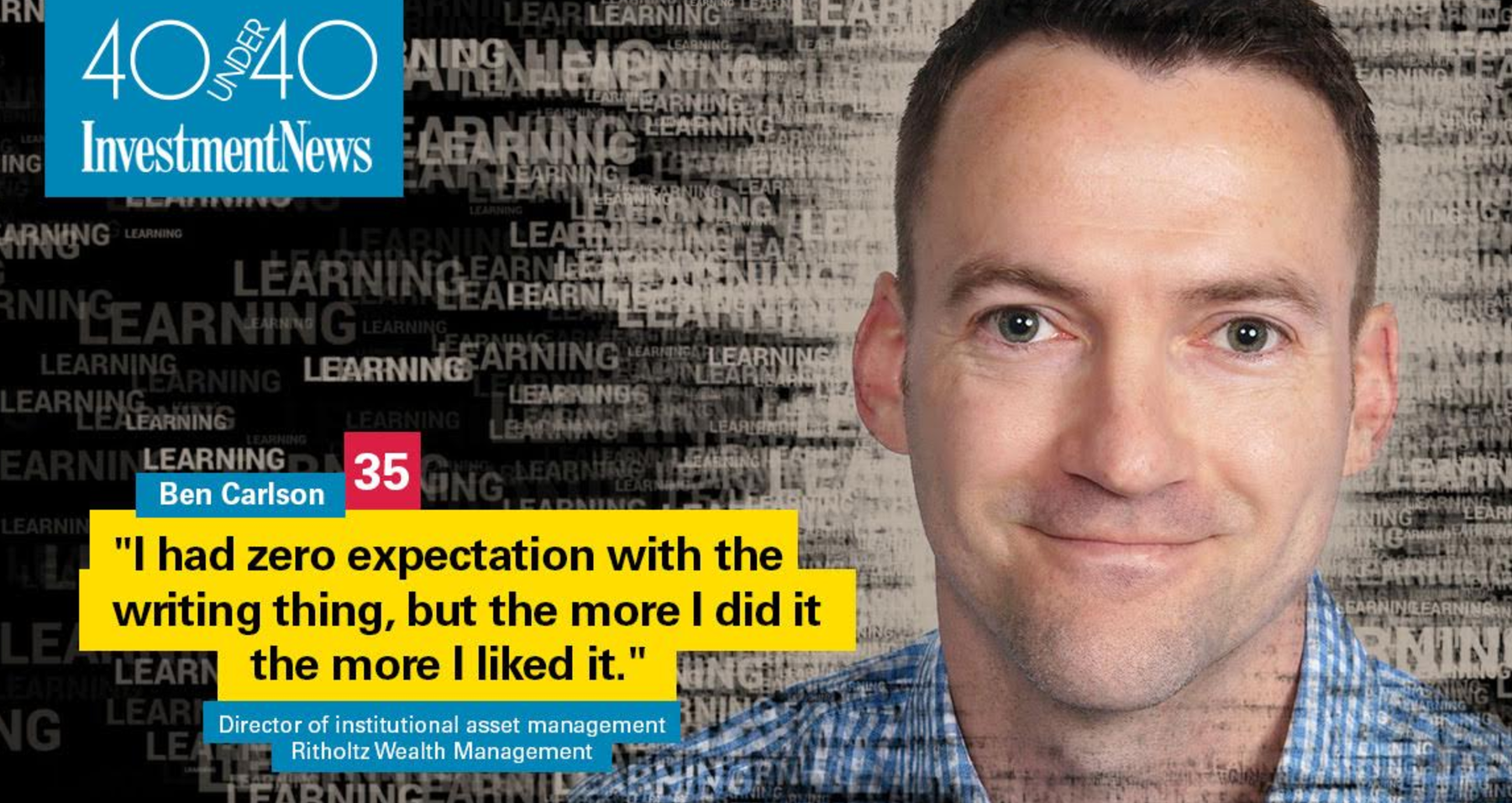 The financial industry gets a bad rap. It seems very few people trust "Wall Street" anymore following the financial crisis. I get it. Much of it is deserved for greedy behavior and a lack of self-awareness about the treatment of clients.
But many of the problems in the investment world stem from poorly aligned incentives and ingrained organizational cultures. It's not all bad actors. Most of the people working in finance are good people in bad situations they probably have a hard time getting out of. Changing the way things have always been done is not an easy task.
I am, however, optimistic about the future of the industry. The young people I interact with in this business want to do things differently. They want to be successful but they don't seem to be looking out purely for themselves or a paycheck.
I don't know if this optimism is misplaced or how successful the next generation will be in this endeavor but I'm hopeful we'll see meaningful change in how things are done and how clients are treated in the financial services industry in the coming decades.
For the last few years, Investment News has put out a list called 40 Under 40 that profiles younger people doing interesting things in the financial advice arena. I was honored to be included in this year's group. Here's Ralph Ortega explaining what the 40 Under 40 is about:
The InvestmentNews 40 Under 40 project offers a close look at some of the standout potential in the financial advice industry by spotlighting often unrecognized young talent doing remarkable things. The key attributes InvestmentNews' editorial staff looked for among more than 800 nominations we received this year were: accomplishments to date, contributions to the industry, leadership and promise.
But it's not just about the future. Our 40 advisers and related industry professionals are making a difference now. Their stories will entertain and inform, as well as illustrate the best of what this profession can be.
Honorees in the class of 2017 are every bit as impressive as those in last year's class, the class of 2015 and in our inaugural class. We had a tough time narrowing the pool to just 40 — and that's good news. Despite ongoing challenges of recruiting young people into the industry, this latest class and their encouraging stories show the promise of the future.
It's a huge honor to be recognized along with so many of my accomplished peers in the investment world.
Check out my profile here and be sure to check out the rest of the list of my fellow 40 Under 40 members. I'm in good company.