This week's Animal Spirits with Michael & Ben is supported by YCharts:

Mention Animal Spirits and receive 20% off your subscription price when you initially sign up for the service. If you're looking for a new job at a fast-growing investment research firm, YCharts is hiring.
We discuss:
All things Gamestop
How wealth inequality and the 2008 crisis drove last week's outrage
The role of short-sellers and hedge funds
The David vs. Goliath story of WSB vs. Melvin Capital
Our biggest worry about this whole ordeal
The danger of markets becoming a pop culture phenomenon
Wall Street always gets a cut but the retail investor is now winning more often
What really happened with Robinhood?
Why people care more about conspiracy theories than the true boring explanation for this
Is Robinhood the Facebook of finance?
How did Robinhood raise $3.4 billion so quickly?
Speculation and short-covering are red-lining
Why didn't the stock market flinch from this mania?
What does this mean for the broader market?
Listen here:
Stories mentioned:
Charts mentioned: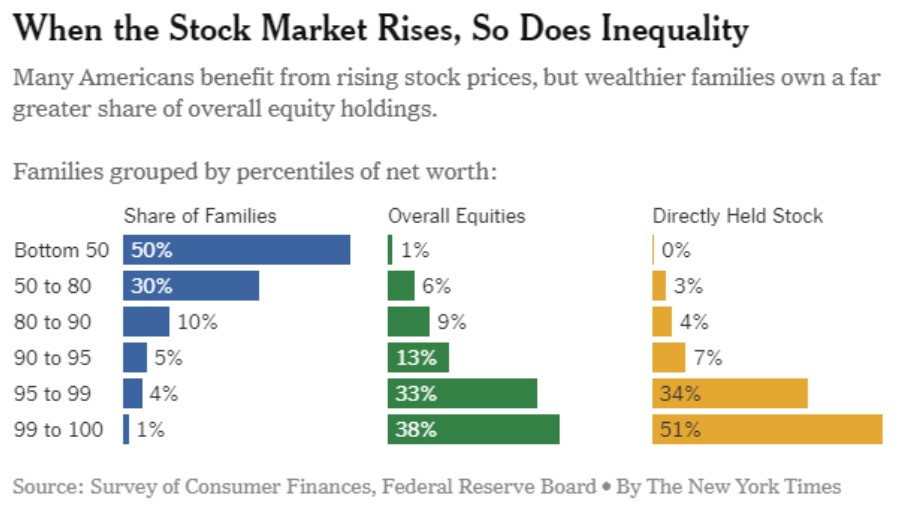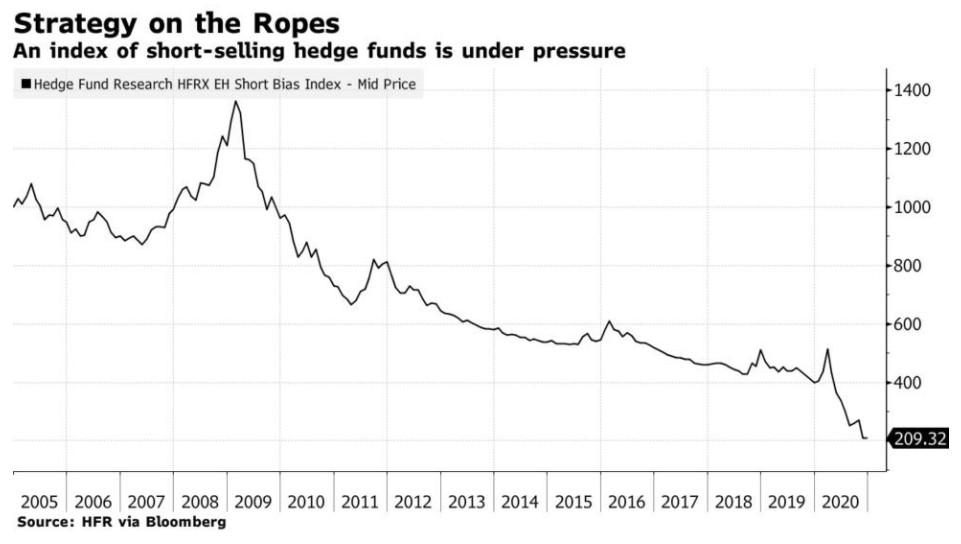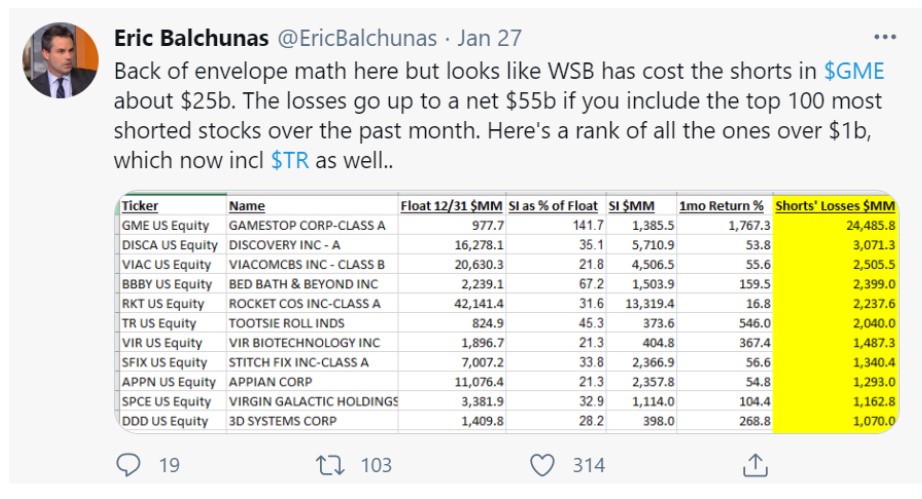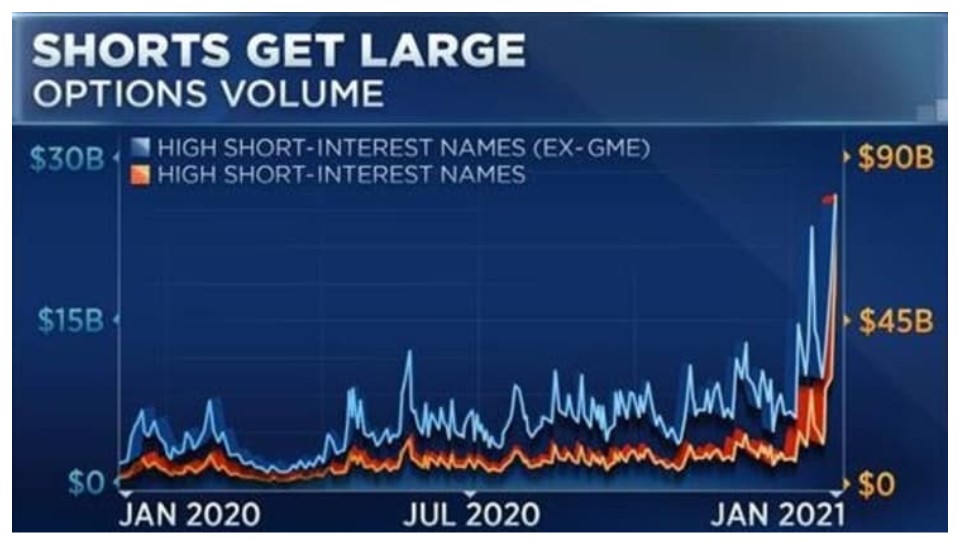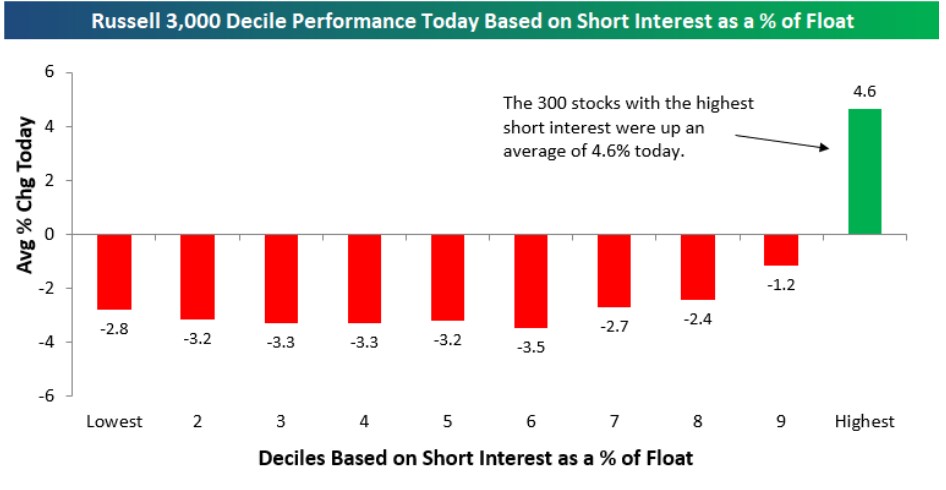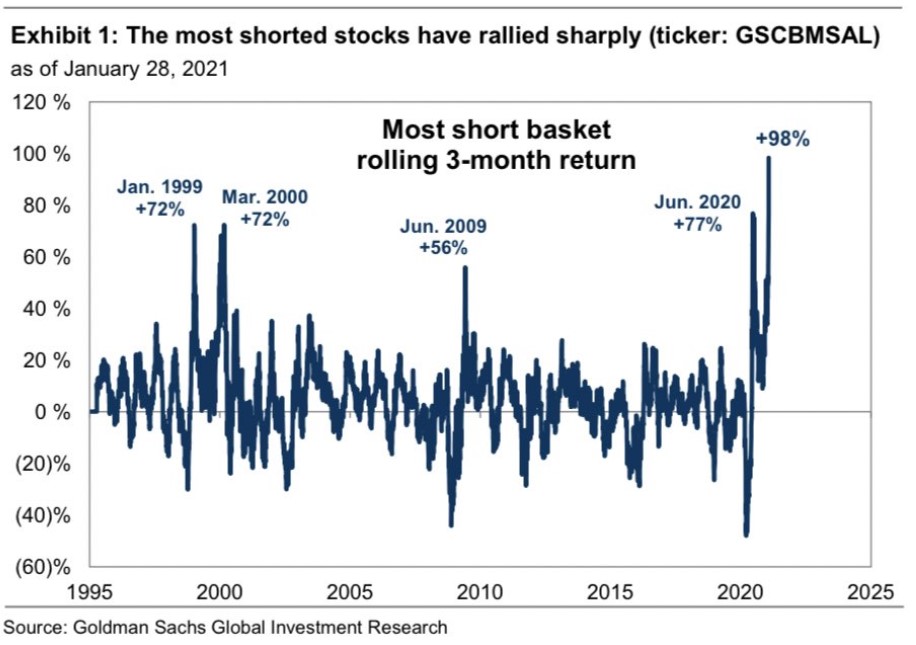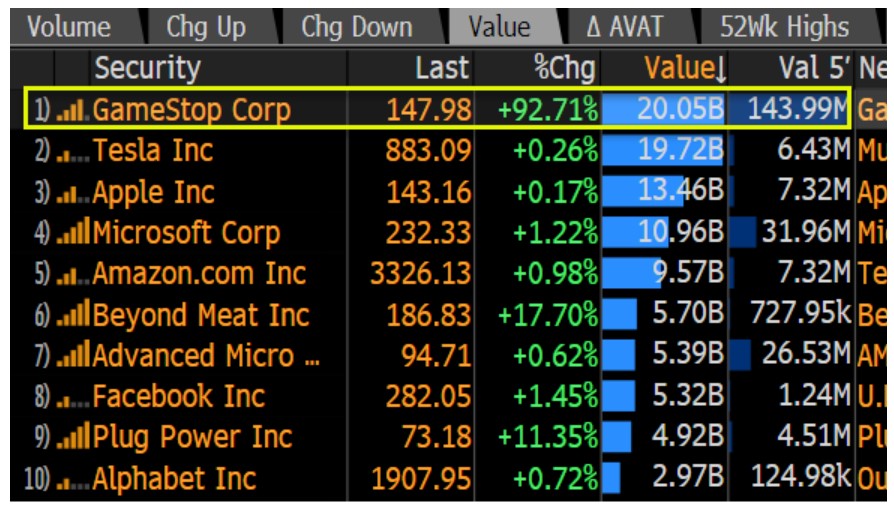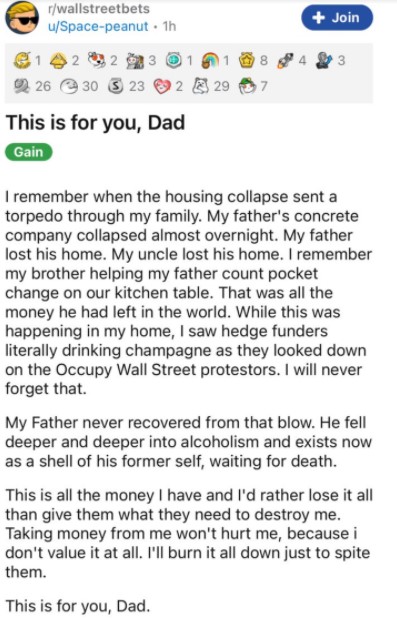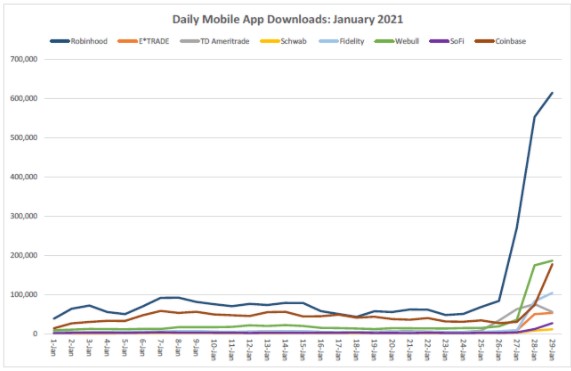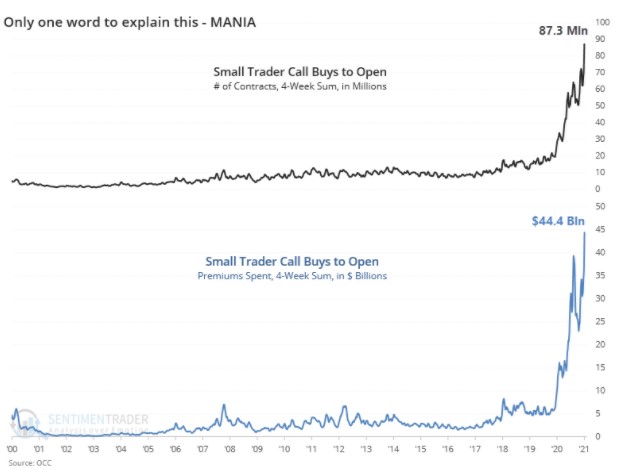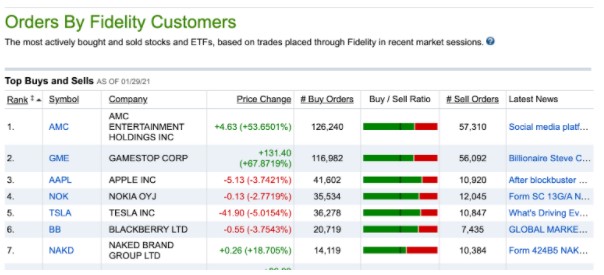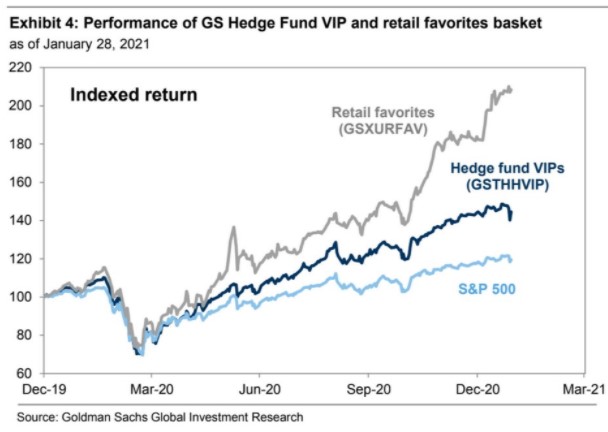 Contact us at animalspiritspod@gmail.com with any questions, comments, feedback or recommendations.
Follow us on Facebook, Instagram and YouTube.
Find transcripts of every show on the Shuffle app.
Check out our t-shirts, coffee mugs, stickers and other assorted swag here.
Subscribe here: