Today's Talk Your Book is brought to you by Orion.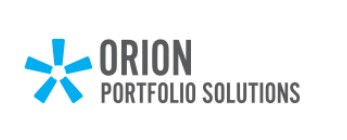 Michael and I spoke with Rusty Vannemen, Chief Investment Officer at Orion.
We discuss:
The rise of direct indexing
How direct indexing works
The coming boom in portfolio customization
How zero commissions opened the door for direct indexing
Will direct indexing take share from ETFs?
How directing indexing make ESG better
How tax loss harvesting works
Why financial advisors will fall in love with direct indexing
Recreating investment strategies with direct indexing
How direct indexing opens up more investment options
The importance of education with direct indexing
How direct indexing helps with legacy positions
How do financial advisors use direct indexing?
Using directing indexing to manage risk
How big can direct indexing get?
Listen here:
Links:
Contact us at animalspiritspod@gmail.com with any questions, comments, feedback or recommendations.
Follow us on Facebook, Instagram and YouTube.
Find transcripts of every show on the Shuffle app.
Check out our t-shirts, coffee mugs, stickers and other assorted swag here.
Subscribe here:
iTunes
Android
Spotify
Stitcher
Google Play