On this week's Animal Spirits with Michael and Ben…
We discuss:
Carnage in the stock market
What's going on with the price of oil?
Are circuit breakers on the stock market helpful?
Are investors overreacting?
How badly have energy stocks performed?
Does context even matter when markets are crashing?
Why the move lower in rates will reverberate through the markets for years to come
Why I like the set-up on Roku with my TVs
Why money is a taboo subject
Is social security a component of fixed income?
Coming up with children's books on finance
Why animated movies are the most creative projects in Hollywood
Is it time to start selling out of bonds with rates so low?
Listen here:
Stories mentioned:
Books mentioned:
Charts mentioned: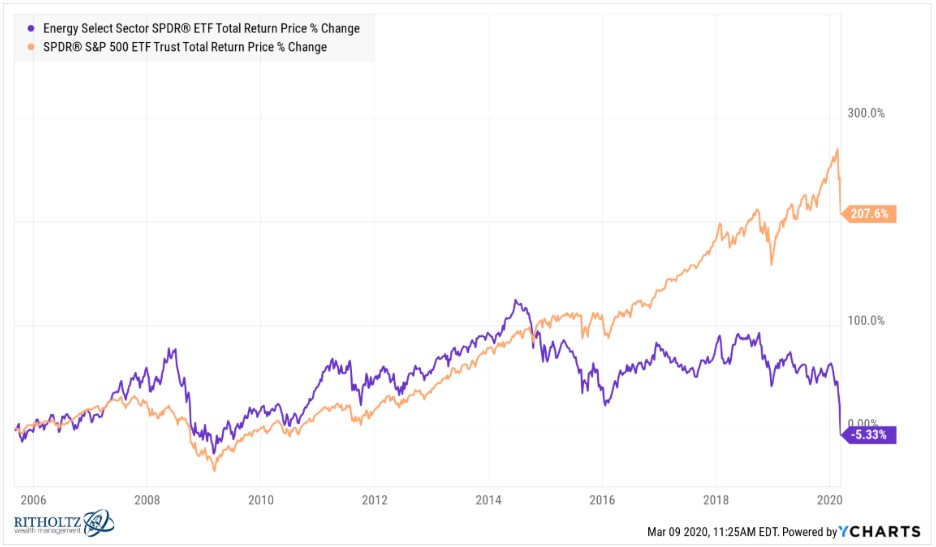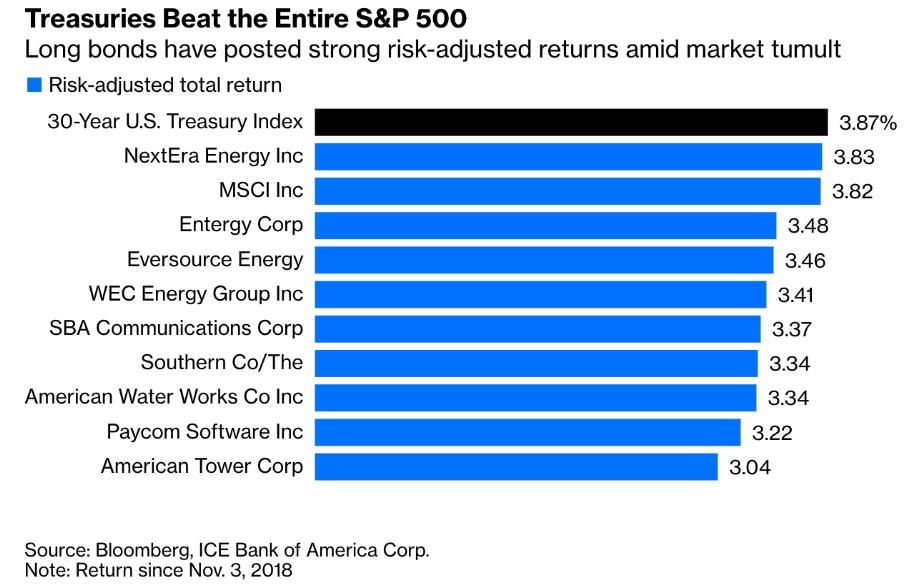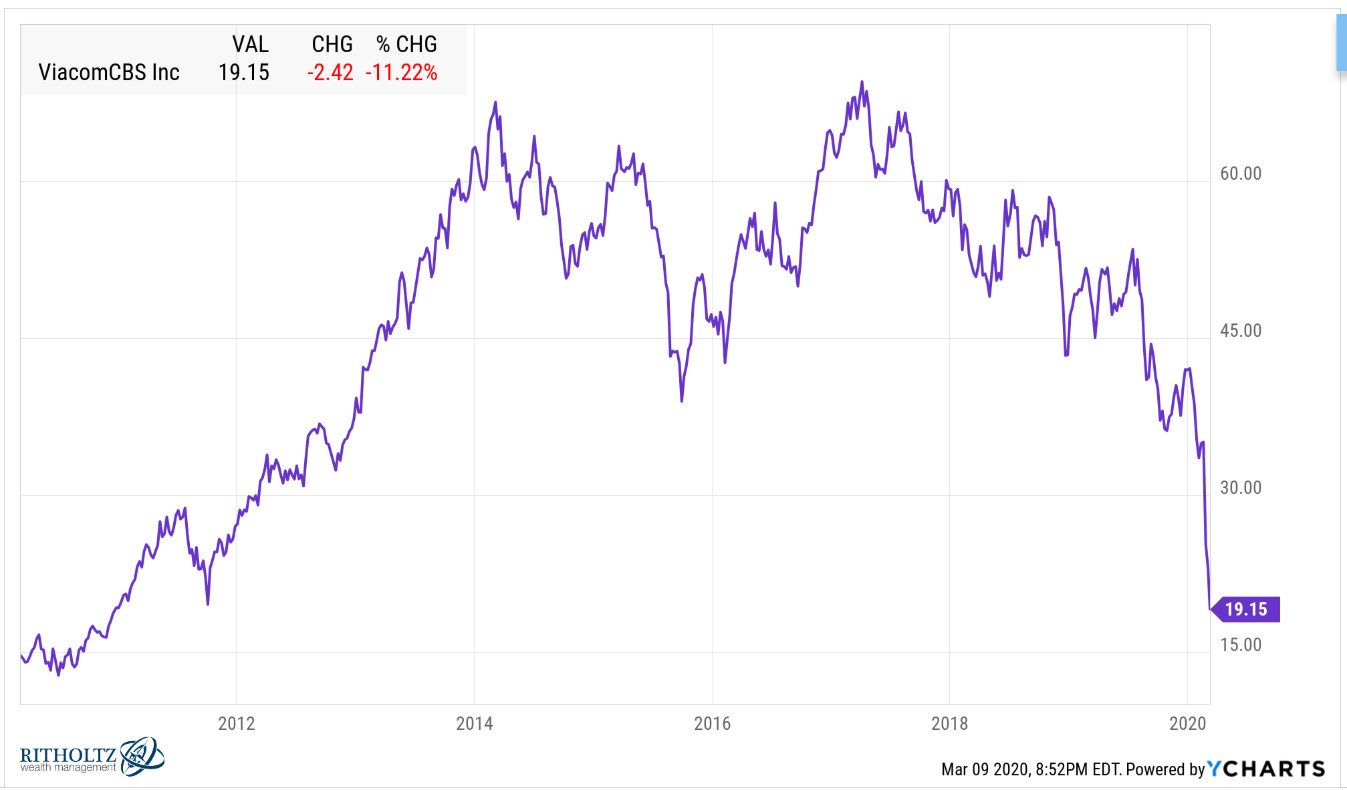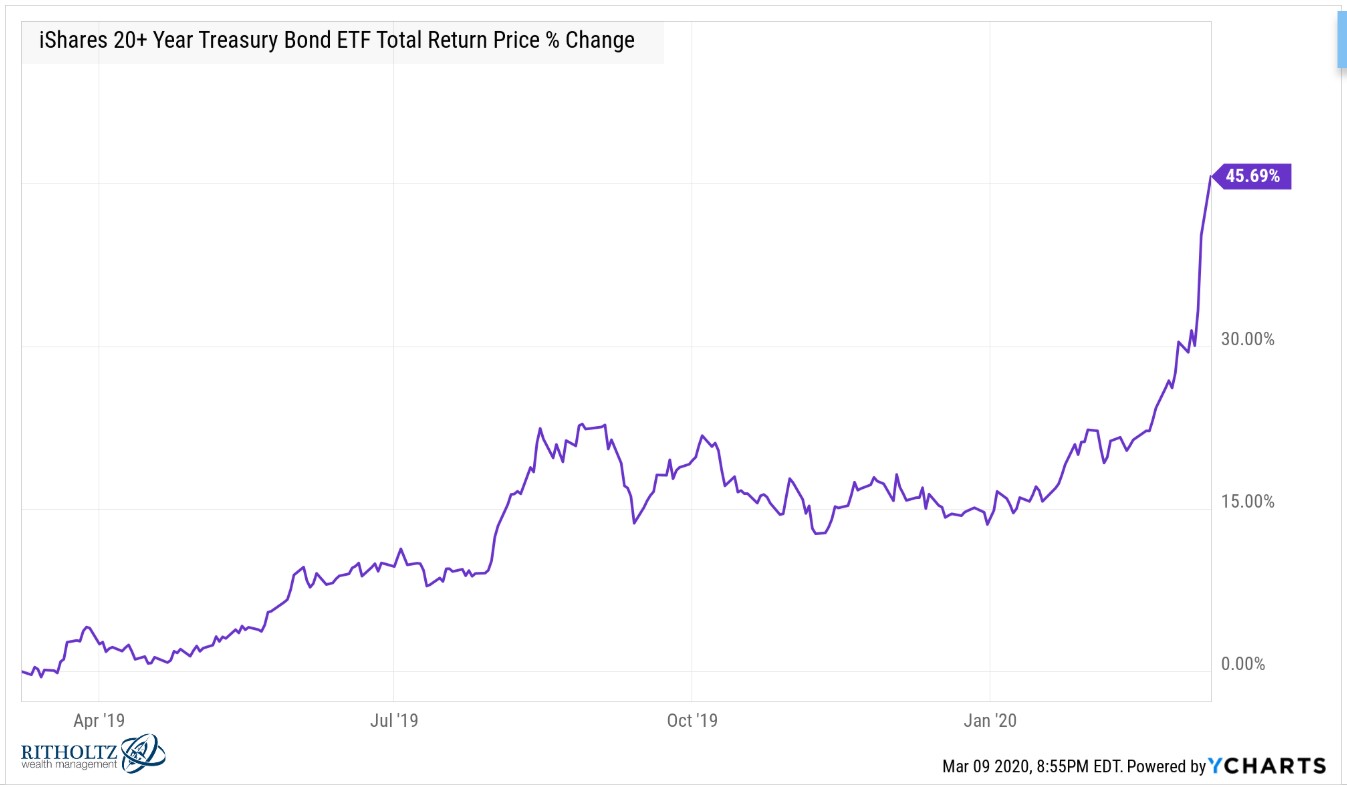 Contact us at animalspiritspod@gmail.com with any feedback, recommendations, or questions.
Follow us on Facebook, Instagram, and YouTube.
Find transcripts of each episode at Shuffle.
Check out our t-shirts, stickers, coffee mugs, and other swag here.
Subscribe here: