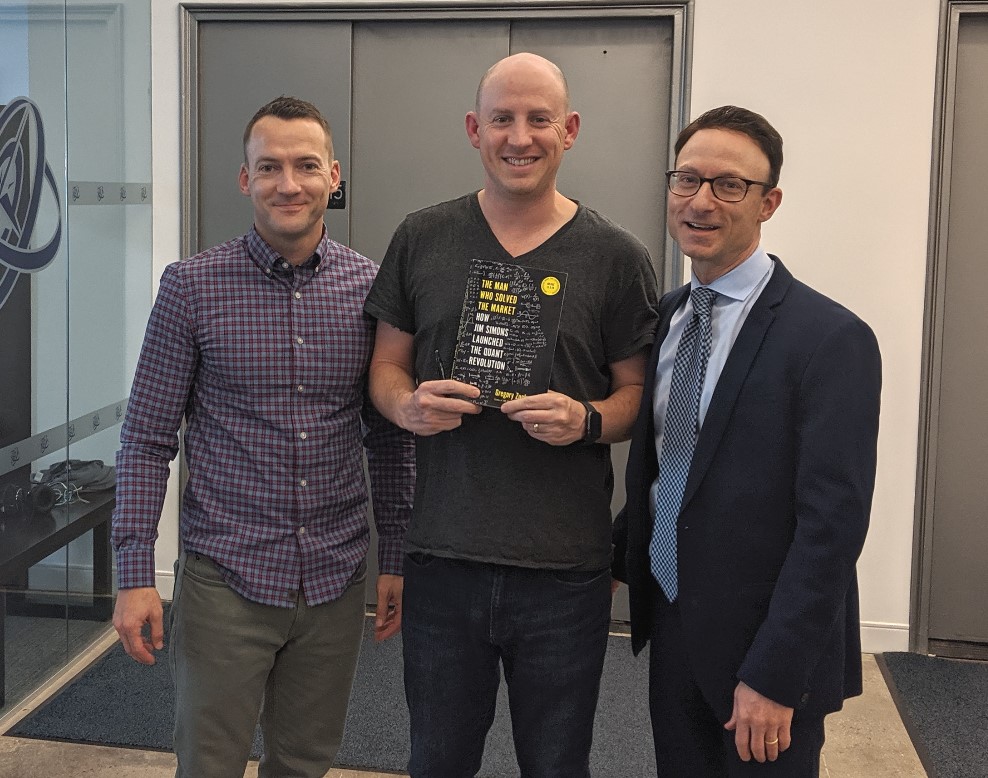 On this Talk Your Book we spoke with the Wall Street Journal's Greg Zuckerman about his new book The Man Who Solved the Market: How Jim Simons Launched a Quant Revolution. 
We discussed:
Zuckerman's approach to writing this book
Does Medallion have the greatest track record in history?
The difference between Ren Tech and high-frequency trading
Who is on the other side of Ren Tech's trades?
The difference between Simons and Buffett
The importance of cost estimates in Ren Tech's models
Was Jim Simons the greatest smoker of all-time?
Why Ren Tech used a single model to run their strategy
Why you don't have to be right all the time to make money in the markets
Would there be a market impact if the Medallion Fund were shut down?
The most surprising things about Ren Tech's success
Lessons for every investor and business from Jim Simons
Listen here:
Email us at animalspiritspod@gmail.com with any feedback, recommendations, or questions.
Follow us on Facebook, Instagram, and YouTube.
Check out our t-shirts, stickers, coffee mugs, and other swag here.
Subscribe here: