Yesterday I posted my investment lessons in the 2013 Year in Review (Part 1). Part 2 is some other odds and ends from the year that was. Enjoy.
Favorite articles from the world of finance that I read in 2013:
Stories from 2013 that will restore your faith in humanity:
Our hero! Batkid saves the day in San Francisco (US News)
Dairy Queen employee pays a blind customer back for lost money (ABC News)
Donations from strangers allow blind man to keep his dog (CBS News)
Sports
Funniest Picture of the Year: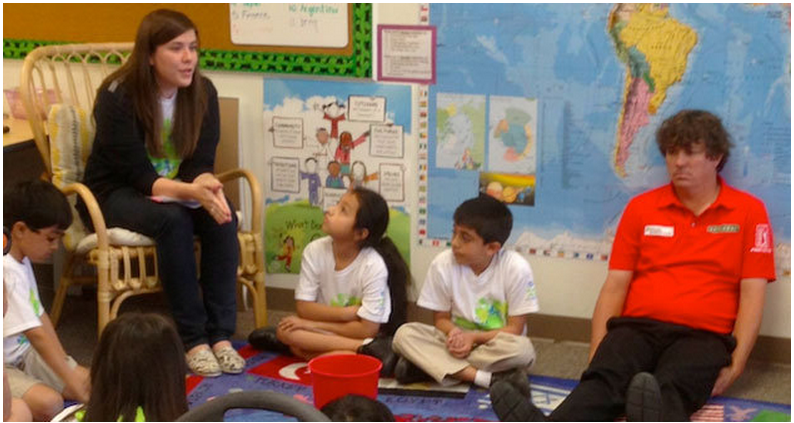 Best Play of the Year:
I know everyone hates the Heat because of The Decision, but if you think about the stakes (game 6 and possible elimination from the NBA Finals), the clutch factor and the degree of difficulty on Ray Allen's 3 against the Spurs you have to appreciate this.
http://www.youtube.com/watch?v=44T6FYdLcLc
Craziest Play of the Year:
Worst Play of the Year:
The Mark Sanchez Butt Fumble. Technically this happened in December of 2012, but since they showed it as the Not Top Play for like 45 weeks straight on SportsCenter, I'm carrying this one over.
http://www.youtube.com/watch?v=Vuvz15OjCVc
Entertainment
Favorite new album: Vampire Weekend – Modern Vampires of the City
Best rap song: Eminem's Love Game (featuring Kendrick Lamar)
Best TV Show not named Breaking Bad: House of Cards
Best of the Rest on TV: Shameless, The Walking Dead, Veep, Orange is the New Black, Boardwalk Empire, Game of Thrones, Parenthood, Justified
I watch just about every movie that comes out but with the quality of HDTV these days I tend to wait for most to get released on Blu-Ray instead of seeing them in the theater. That means I can't give my definitive list of best movies of 2013 quite yet because I haven't seen them all. Here are a few other movie lists:
Underrated Movies: The Place Beyond the Pines, The Perks of Being a Wallflower, The Kings of Summer, Mud, Side Effects
Movies about the future worth seeing: Elysium, Looper, Oblivion
Movie about the future you should never, ever see: After Earth
Funny movies with stupid plots: This is the End, We're the Millers, The Internship
My Lessons
This year I learned that I still have a lot to learn. Since I started this website about 9 months ago, my learning has increased exponentially. I've been exposed to others in the financial blogosphere that are intelligent, funny and willing to share their knowledge.
I also have an intelligent audience that faithfully reads my posts and ask really smart questions that force me to reconsider my previously held views in a different light.
I'm learning something new every day and gaining a better perspective on how to view market, economic, political and personal finance news and opinions.
Thank you all for reading and stick around for more to come in 2014.
These were the most read posts from A Wealth of Common Sense in 2013:
And a few other year end lesson posts that I enjoyed reading in the last couple of weeks:
[widgets_on_pages]