Josh Brown has a terrific piece up today at The Reformed Broker that summarizes the lessons learned in 2013 by people from all over the world of finance and media.
Some are funny (I laughed pretty hard at a few of these). Many have to do with investing and the markets. And a few deal with the personal side of things. Tons of great stuff in here.
I was lucky enough to be included in this list so here are my lessons learned from the past year:

I had to represent the midwest with the Eminem comment since most of the financial world exists on the east and west coasts.
These are some of my other favorites: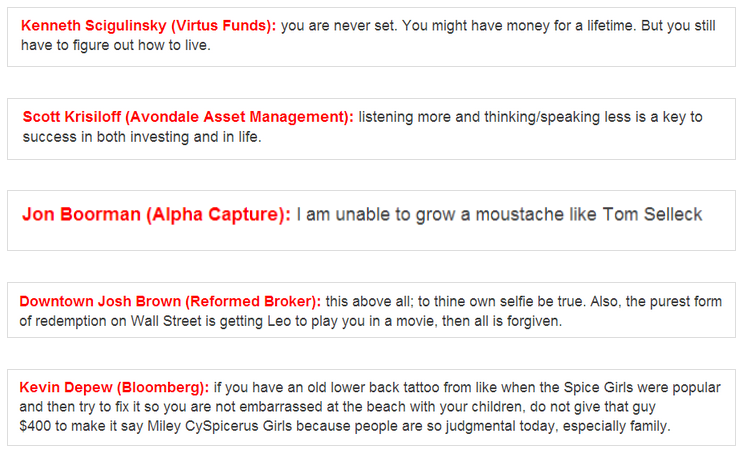 There are many more great lessons shared in the post so head over to The Reformed Broker to see the rest:
In 2013 I Learned That… (The Reformed Broker)
I hope everyone has an entertaining, safe and happy New Year's Eve.