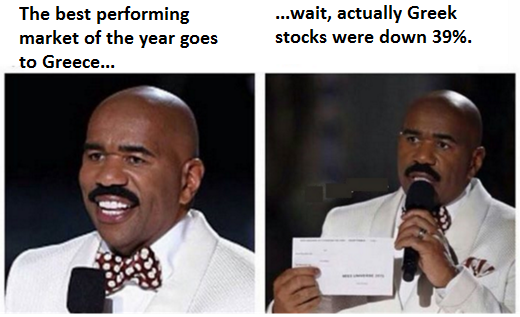 With apologies to Steve Harvey, here are my financial market awards for 2015:
Best Streak: The S&P 500 is up 7 years in a row.*
Sure, it's only up 3% or so this year, but think about all of the worry and doom and gloom since 2009. The fact that the broad stock market hasn't had a down year since the debacle in 2008 is pretty remarkable. If it holds this would mean stocks would be up 12 out of the past 13 years.
*I reserve the right to pull a Steve Harvey and rescind this award if the 2-3% annual gain doesn't hold through the end of the day on Thursday.
Worst Streak: The Vanguard Precious Metals and Mining Fund.
Here are the annual returns on this fund since 2011:
2011: -21.70%
2012: -12.98%
2013: -35.13%
2014: -11.41%
2015: -28.09%
That's a cumulative total loss of roughly -72%. The crazy thing is that since 2001, when the commodities rally really started to take off, this fund is still up almost 115%. That shows how insane both the run-up and subsequent unwind have been in this space. Commodities are not for the faint of heart.
The Not-a-Bond-Substitute Award: Master Limited Partnerships (MLPs)
MLPs have became a prime candidate for yield chasers looking to add some income to their portfolio beyond boring old bonds because MLPs have such juicy yields. As investors always seem to find out the hard way, higher yields come with higher risk. MLPs (as measured by the AMLP ETF) are down close to 28% this year. That's about three years' worth of the current yield on this fund (which is far from guaranteed).
Biggest Winners: FANG
Facebook (+38%), Amazon (+124%), Netflix (+144%) and Google (+48%) carried the market this year. These companies now have a combined market cap of just under $1.2 trillion. I never became a Facebook user, but I use Amazon, Netflix and Google on a weekly, if not, daily basis. I don't know what this means for the future of these stocks, but these companies make my life easier.
Biggest Losers: Brazil, Energy, Emerging Markets
With favorable demographics and taking center stage by hosting the 2014 World Cup and 2016 Summer Olympics, Brazil was a favorite growth story for many in the mid- to late-2000s. Since 2011, the Brazil ETF (EWZ) is down close to 70%, including a -38% loss this year alone. Much of that was related to currency depreciation relative to the dollar, but it shows how far Brazil has fallen from what was once a darling EM country. Speaking of EM, developing country stocks continued to have a difficult time in 2015, down around 15%. These stocks have yet to regain their 2007 peak. And as the price of oil continues to fall, energy stocks were by far the worst performing S&P 500 sector, down 21%.
Biggest Villain: Martin Shkreli (obviously)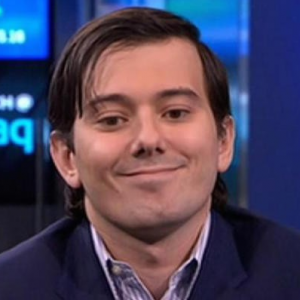 Best Short Film: The Rising Rate Environment
The 10 year Treasury yield started the year out at 2.17%. As of this writing, it stands at 2.31%. That's a very minor increase in rates, but it's an increase nonetheless. People who have been (wrongly) predicting rising rates for the past 5 years, give yourself a pat on the back. You're finally right.
Best Fight: Larry Fink vs. Carl Icahn
Fink, the head of the largest asset manager on the planet, and Icahn, the legendary activist hedge fund manager had a war of words about everybody's favorite 2015 market worry — bond market liquidity. Both men were simply talking their own book, but we did get a cartoon out of the deal from Icahn: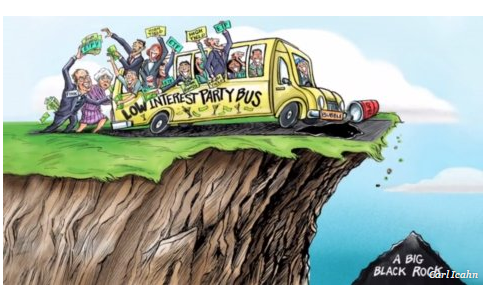 Best Actress: Elizabeth Holmes as Steve Jobs
The whole Theranos ordeal has been fascinating to watch. My favorite take comes from James Stewart at the New York Times, who shared this about the company's young CEO:
Like Bill Gates, Steve Jobs and Mark Zuckerberg, Ms. Holmes dropped out of college. Like Steve Jobs, she wears a uniform of black turtlenecks, suggesting she has loftier things to think about than what to wear. "I probably have 150 of these," she told Glamour. Like Mr. Jobs, she's picky about her diet. (She's a vegan who shuns coffee and drinks green vegetable juices.)
These minor details aren't what made Jobs such a visionary leader. There's a huge difference between emulating the business leaders you look up to and trying to play the part.
Best Actor: Twitter as an elite social media company.
I love Twitter the product, but it looks like the company still has a lot of catching up to do if they're going to be as successful as some of their peers in the technology space: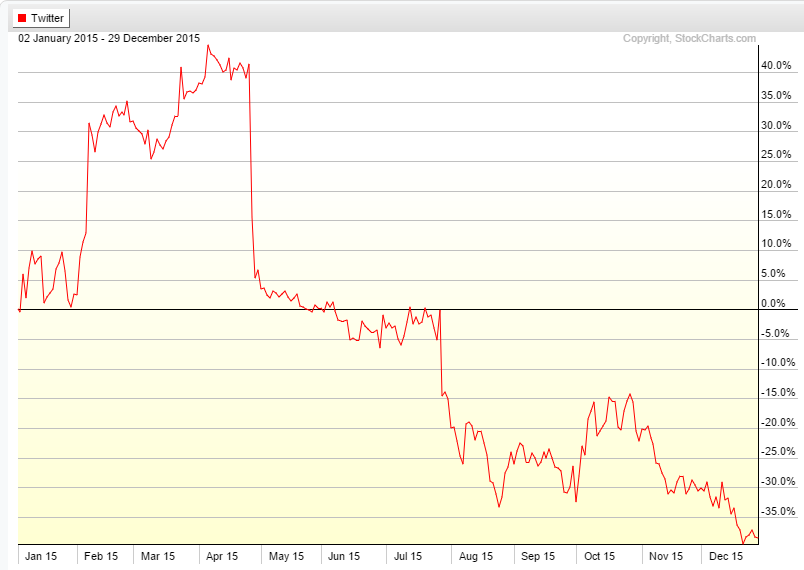 Best Screenplay: Urban Outfitters buys a pizza chain.
Wait, this actually happened?  
Further Reading:
The 2014 Financial Market Awards