Today's Talk Your Book is sponsored by Masterworks:

We talked with Masterworks founder Scott Lynn about buying a piece of art as an asset class. Go to Masterworks.io to learn more.
We discuss:
Inequality as an investment thesis
What is blue-chip art?
What is the ideal holding period for art?
Secondary markets for art
How do you value art?
How art is like real estate
Volatility in the art market
Where did this idea come from?
How old is the art market?
How efficient is the art market?
Art vs. gold
Correlation of art to other asset classes
The art market during a recession
Picasso as a large cap, Monet as a mid cap and Banksy as a small cap
How the art world is dealing with the crisis and much more
Listen here:
Links:
Charts: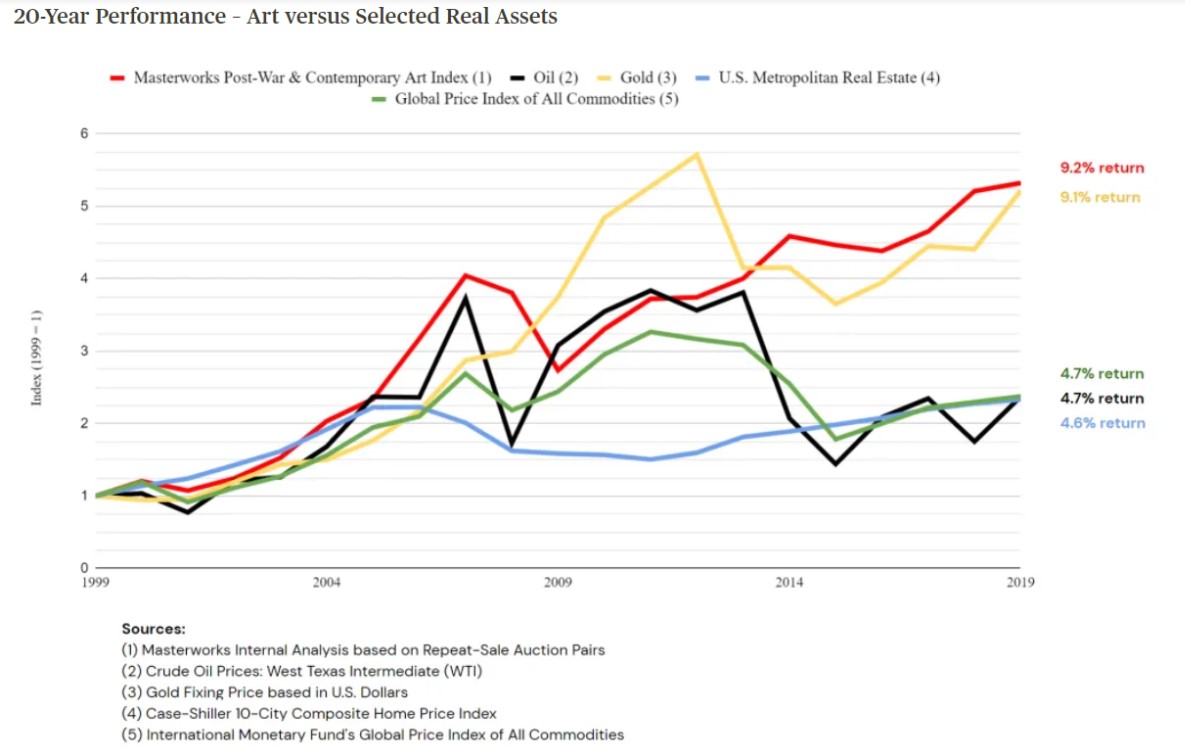 Contact us at animalspiritspod@gmail.com with any questions, comments, feedback or recommendations.
Follow us on Facebook, Instagram and YouTube.
Find transcripts of every show on Shuffle.
Check out our t-shirts, coffee mugs, stickers and other assorted swag here.
Subscribe here: